99 Percent Mine is a romantic comedy novel with humorous dialogue, and quirky characters. Although I loved the premise of the story, I discovered the romance genre isn't for me. It was the first time reading one of Sally Thorne's works, and I've heard great things about The Hating Game–so you can be the judge of this one! Overall, Thorne includes detailed scenes, friends-to-lovers trope, and a perfect ending.
Title: 99 Percent Mine
Author: Sally Thorne
Publisher: William Morrow
Pages: 368
Edition: Paperback *A copy has been provided by the publisher in exchange for an honest review
Rating: ★★★ (approximately 3 stars)
What's it about?

Readers and critics alike raved over USA Today bestselling author Sally Thorne's smash hit debut, The Hating Game, which has sold in over 20 countries. Now she's back with an unforgettable romantic comedy about a woman who finally has a shot at her long time crush—if she dares.
Crush (n.): a strong and often short-lived infatuation, particularly for someone beyond your reach…
Darcy Barrett has undertaken a global survey of men. She's travelled the world, and can categorically say that no one measures up to Tom Valeska, whose only flaw is that Darcy's twin brother Jamie saw him first and claimed him forever as his best friend. Despite Darcy's best efforts, Tom's off limits and loyal to her brother, 99%. That's the problem with finding her dream man at age eight and peaking in her photography career at age twenty—ever since, she's had to learn to settle for good enough.
When Darcy and Jamie inherit a tumble-down cottage from their grandmother, they're left with strict instructions to bring it back to its former glory and sell the property. Darcy plans to be in an aisle seat halfway across the ocean as soon as the renovations start, but before she can cut and run, she finds a familiar face on her porch: house-flipper extraordinaire Tom's arrived, he's bearing power tools, and he's single for the first time in almost a decade.
Suddenly Darcy's considering sticking around to make sure her twin doesn't ruin the cottage's inherent magic with his penchant for grey and chrome. She's definitely not staying because of her new business partner's tight t-shirts, or that perfect face that's inspiring her to pick up her camera again. Soon sparks are flying—and it's not the faulty wiring. It turns out one percent of Tom's heart might not be enough for Darcy anymore. This time around, she's switching things up. She's going to make Tom Valeska 99 percent hers.
This next hilarious romance includes a special PS section with two Happily Ever Afters—one for this novel featuring Darcy and Tom and the other, an epilogue featuring fan favorites Lucy Hutton and Josh Templeman from The Hating Game!
Positives
With its colorful cover, and interesting synopsis, I had to pick it up!
Readers will swoon for Darcy Barrett's

bad-ass

character, and

sweet

Tom Valeska. I loved how fierce and independent she was through it all.
Thorne includes one of my favorite tropes 

friends-to-lovers

, bringing lots of character development.
The descriptions of the characters, and events were great. We get to see Darcy Barrett's life as a barkeeper, wedding photographer, etc., compared to an inside look of home, and how she's much more isolated.
The banter was enjoyable. There's amazing chemistry going on, and slow-burn romance. 
Concerns
I couldn't connect with the characters. They all had great, and unique personalities, but I was lost in some of their interactions.
A bit

overdone on plot.

 It was difficult to get through long dialogue scenes.
More background information could've helped (e.g. flashbacks), especially since I was a first-time reader of Sally Thorne's works.
At first, I didn't have much interest in the beginning, but if anything, there's a great ending to this book.
The characters Darcy and Jamie are twins, and they had a poor sibling relationship. I would like to see books with more positive relations, especially with family and siblings. (I'm an older sister, and I'm still well acquainted with the lives of my siblings)
At the beginning of the story, we are introduced that Darcy has a chronic heart condition, which is left unmentioned for most of the book.
Final Thoughts
Personally, this was a disappointment as I couldn't warm up to the characters or the storyline. While the premise was interesting, I didn't seem to care about the feelings of minor characters, and I disliked the long dialogue scenes. Perhaps, I'm not into romance, and I need more fast-paced action. Overall, if you liked The Hating Game, you might enjoy this one as it had great romance scenes, and wonderful chemistry. 
Rating
Key: ★ = a full star (1), ☆ = half star (0.5)
Unique Plot: ★★★★
Emotional Response: ★★
Writing Style/Prose: ★★★
Descriptions: ★★★
Average: ★★★ (approximately 3 stars)
About Sally Thorne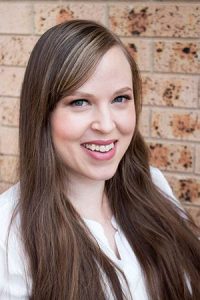 Sally Thorne is the USA Today-bestselling author of The Hating Game. She spends her days climbing into fictional worlds of her own creation. She lives in Canberra, Australia with her husband in a house filled with vintage toys, too many cushions, a haunted dollhouse and the world's sweetest pug.
Find out more about Sally at her website, and connect with her on Instagram, Facebook, and Twitter.
Tour Schedule
Instagram Features
Review Stops
Friday, February 1st: Bibliotica
Thursday, February 21st: InkyMoments
Would you recommend reading The Hating Game?